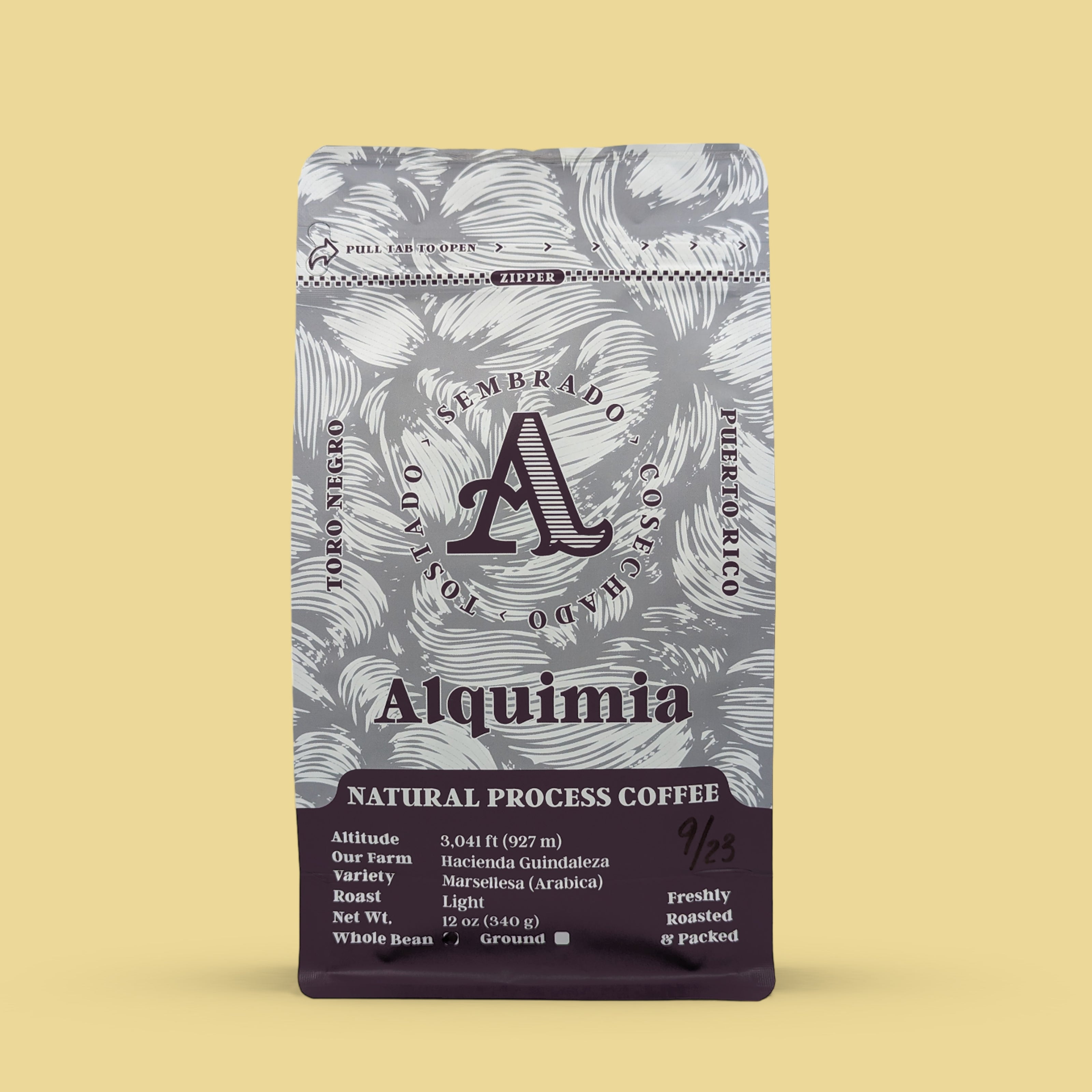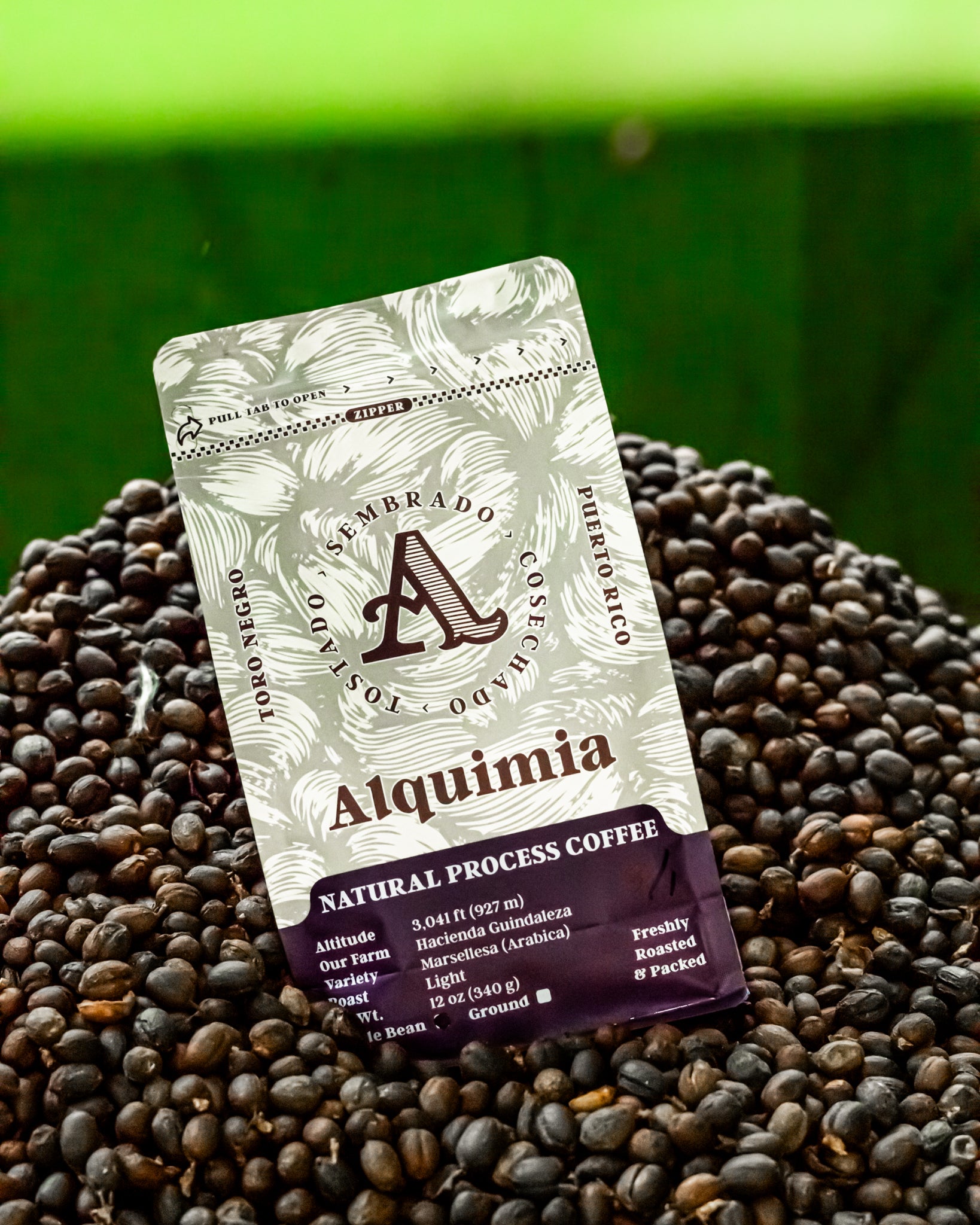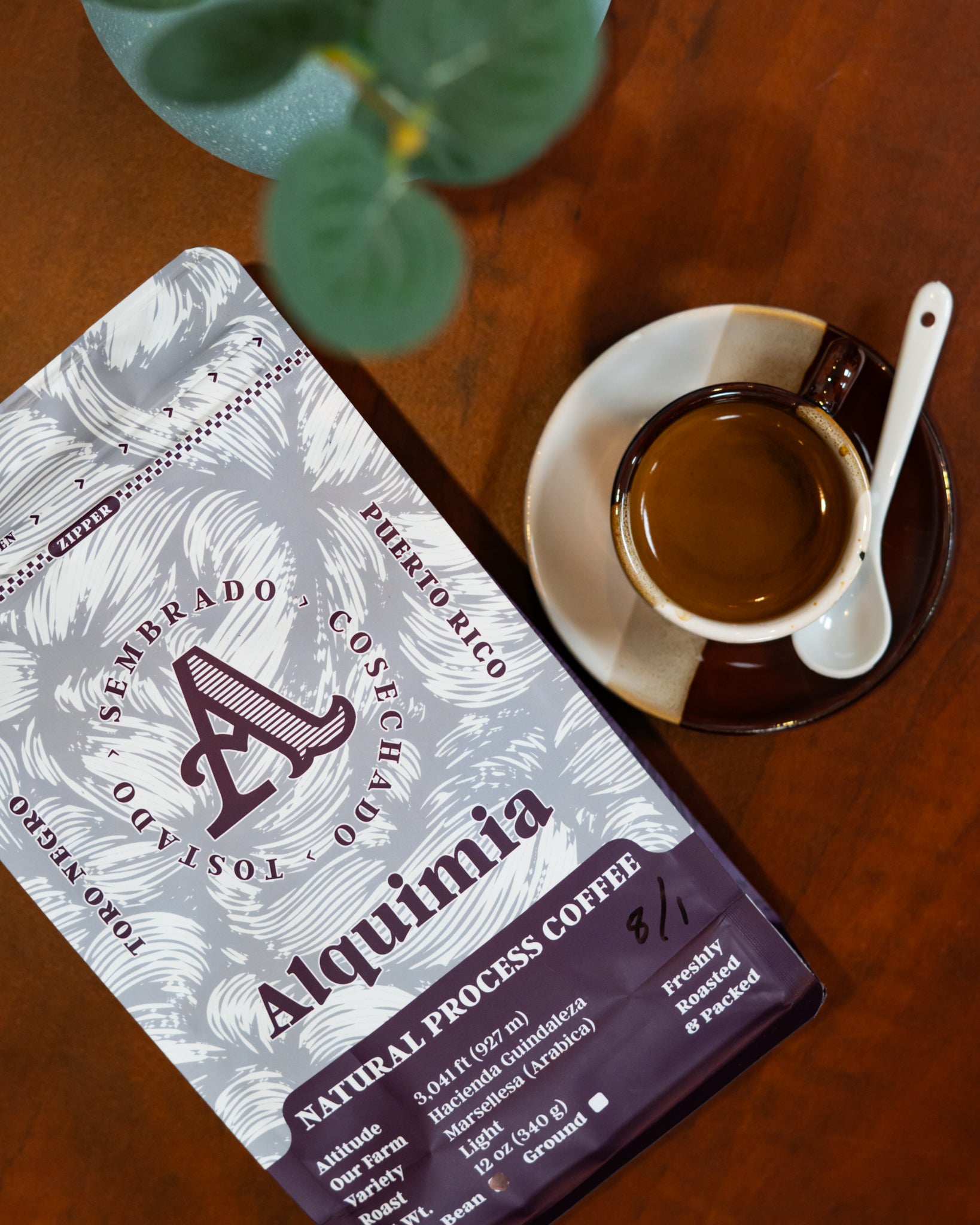 Alquimia Natural Process Coffee
Altitude:        3,041 ft (927 m)
Our Farm:     Hacienda Guindaleza
Sector:            Toro Negro, Juana Díaz
Variety:          Marsellesa (Arabica)
Process:         Natural, Sun Dried
Roast:              Light
Roast Date:    Fresh (On Demand)
Description:  Complex flavors are develop through the natural drying process (Cherries are dried whole, without removing the beans from inside), which helps the beans retain a lot of the natural flavors of the mucilage (pulp). Thus providing a perfect combination of notes for a unique artisanal coffee experience.
Notes: Pure Cacao, Açaí, Brown Sugar & Cinnamon.
FOLLOW US ON OUR SOCIAL MEDIA ▼
Learn more about how your favorite coffee is produced